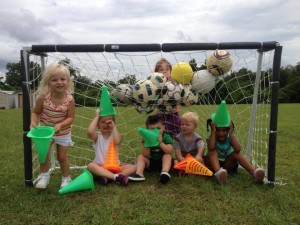 Our philosophy incorporates what we are all about. Our goal is to offer players the opportunity to learn and develop their fundamental soccer skills, thus preparing them for a more competitive level of soccer when they grow up.
PLAY – FUN – POSITIVE ENCOURAGEMENT
The best teacher of the game is the game itself. Coach Kickken and his staff create environments which encourage creativity, experimentation, enjoyment, fun, a quality learning experience and a lasting love for the game. This area of development is aimed at players ages 3 through 6 who are new to the game of soccer, formulating the building blocks along with a love and passion for the game. We strongly believe in the concept of positive reinforcement and lots of high-fives!
A NOTE FROM COACH JACK KICKKEN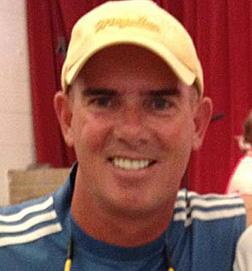 "My philosophy is really simple… looking back at my early childhood years in The Netherlands, I have fond memories of playing soccer in our backyard every day. My dad built me a soccer goal with a net and my friends would come to our house to play pick-up games. We didn't have a coach and the game was our best teacher. We used every opportunity we had to play soccer. We played on the school yard, on the street, at the beach etc.
At the age of 7, I joined our local soccer club and things became more structured from then on. Over the next 10 years, several coaches taught me all about the technical and tactical aspects of the game and helped me to further develop my skills. Toward the time I joined the adult leagues, I had reached a fairly decent playing level.
It is my perception that those early childhood pre-club years were very beneficial to my development as a player. However, I truly believe I could have stretched my potential even more, had I been coached properly before the age of 7.
That is why I want to give back to the sport that has given me so much joy in life and focus on the "grass-root" level players…"
– Jack Kickken
Fun Movement & Activity Classes Your Children Will Love!